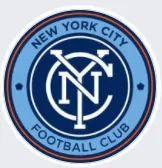 Location

Orangeburg, NY, USA
Job Type
 Job Description
New York City FC (NYCFC) is excited to offer the opportunity to a successful candidate to join their Medical Department. As an Athletic Training intern, you will play a pivotal role in supporting the delivery and enhancing the quality of medical treatment and auxiliary services within NYCFC's MLS Next Pro Team. In line with NYCFC's Medical Department philosophy the successful candidate will be responsible for assisting, and delivering when required, medical services to the Second Team and potential for the 1st team and the MLS Next Academy.
WHAT YOU'LL DO: 
Assist the medical department in providing quality care as well as implementing the latest best practices.
Collaborate with the medical department to screen, assess and identify soft tissue and functional discrepancies / dysfunctions during pre-season and monthly assessments.
Create and implement return to play protocols while working hand and hand with the performance department.
Comfortability with hands on / manual therapy.
Assist with Medical department logistics outside of treatment room responsibilities. Organization of Match-day component's.
Potentially provide on field training coverages for 2nd team.
Be exposed to various people from different cultures and background while learning different techniques and practices.
Comply with First Responder, OSHA, COVID policies.
Qualifications Required
Experience conveying information to players and colleagues.
Ability to brainstorm action plans.
General background of soccer.
Ability to get to travel to CFA and be able to commit to the full program (4 days per week, approx. 20-25hrs)
Offer flexibility with ever changing schedule
Familiarity with Electronic Medical Record keeping
Foundational knowledge of creating a return to play with emphasis on periodic progression
Base knowledge of modalities (Compex, BFR, strength assessment devices)
Able to incorporate gym-based S&C withing rehabilitation programs
Spanish speaking preferred, but not mandatory