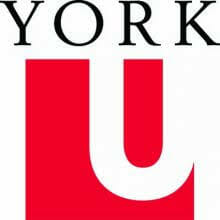 No Longer Accepting Applications
Location

Toronto, ON, Canada
Job Type
 Job Description
The position involves a high degree of independent decision-making responsibility and personal initiative. The Head Coach is responsible for developing and delivering long-term strategic and resource plans that are advanced through identifying and meeting annual goals, targets and success measures. As the lead spokesperson of the football program, the Head Football Coach also helps the University build community support for the football team and contributes to resource development and fundraising initiatives to enhance the overall program.
To be considered for this opportunity, you will bring the following:
A University degree in Kinesiology/physical education/sport administration / sport management or related field. Master's degree preferred. National Coaching Certification NCCP Level III. Knowledge and
working experience in Long-term Athlete Development (LTAD), Safe Sport and Rowan's Law.
5 years' related experience as head coach or assistant coach at the University or College level.
Recent head coach experience at USPORT level will be considered a strong asset
A thorough knowledge of football policies, procedures, rules, and regulations governed by Ontario University Association (OUA) and U Sport. Knowledge of both the university and Canadian University
sport environments and the Canadian sport system.
Comprehensive knowledge of coaching systems and technical/tactical strategies, the ability to teach/coach/prepare for practice and games at a national level. Strong technical knowledge and background in Football acquired through practical experience and coaching at a highly competitive level.
Qualifications Required
Demonstrated commitment to equity, diversity, inclusion and anti-racism. Experience in using an equity-informed approach to leading teams and supporting athletes to thrive.
Expertise in the game of football with exceptional skills in team selection, practice and game planning/scheduling, skill analysis, off season training and student athlete mentoring and counselling.
Experience motivating and managing people to reach their full potential as individuals and as a team. Ability to manage the student-athletes in terms of their academics and athletics.
Proven ability to recruit athletes throughout Canada and the United States.
Experience in building a successful program of this type.
Demonstrated ability to work both independently and as a part of a team.
Ability to foster relationships with alumni, academic units, university staff, colleagues, students and community associations.
Superior interpersonal skills including a strong student-athlete centered focus.
Superior ability to listen, consult and implement decisions.
Strong organizational and administrative skills.