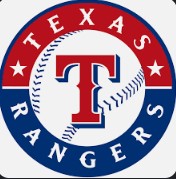 Location

Arlington, TX, USA
Job Type
 Job Description
Failure to comply with any of the rules set forth will be grounds for termination of employment in this capacity.  While working for the Texas Rangers Organization , the COA Employee will be professional, courteous, and helpful and will be expected to perform the following duties:
Set-up traffic barricades and signs per the designated temporary traffic control plan for the event.
Respond to any changes or adjustments that need to be made whether requested by the Texas Rangers' Staff or the COA Traffic Management Center.
Take -down traffic barricades and signs and either stack them neatly in their designated location or return them to the COA yard.
Assist in the traffic management for inbound and outbound event traffic.
Manage COA signal system including reversible lane control system for efficient ingress and egress of event traffic to parking lots.
Set-up, take-down, and program portable message boards with appropriate messages as needed or directed.
Maintain communication between COA Traffic Management Center, Texas Rangers' Staff, COA Employee Field Staff, COA Employee At-Venue Staff, and both COA and Texas Rangers' Employed Police Officers.
Analyze ingress and egress traffic patterns and make adjustments as needed to relieve any overwhelming backups.
Address traffic incidents as needed within employed capacity.
Qualifications Required
As an off-duty City of Arlington (COA) Employee employed by the Texas Rangers and working at Choctaw Stadium and/or Globe Life Field, the COA Employee will be held to the Standards of the City of Arlington as well as those of the Texas Rangers Organization.