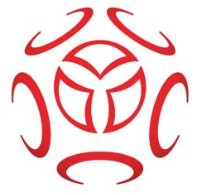 Location

Vaughan, ON, Canada
Job Type
 Job Description
To serve as a Provincial Xcel Team Assistant Coach incorporating the Ontario Soccer's player priority principles, curriculum and adhere to the talented player development plan: March – May 2023.
Attend all Ontario Soccer's Provincial Xcel Staff meetings (Orientation, Administrative and Technical)
Assist the Head Coach in the planning, management and delivery of the campaign plan.
Act and deliver specific coaching responsibilities as outlined by the Provincial Head Coach.
Plan and conduct team training sessions, individual player sessions, recovery sessions, small team training sessions as required.
In conjunction with the Provincial Head Coach, plan or conduct individual and team debriefing sessions, post training and game (verbal and visual).
In consultation with the Provincial Head Coach organize or conduct pre-game, half-time and substitute warm-ups, and manage in-game substitutions.
Manage game video, motivational film, match statistics and post-game video analysis if required by Provincial Head Coach.
In competition, communicate daily itinerary to players and scout opposition when required.
Support Athletic Therapist in any post-game player recovery protocols.
Support Team Manager with organization, kit and laundry related activities as required.
Ensure training equipment is well maintained and ready for practice and matches.
In conjunction with the Team Manager, plan and organize player responsibilities with returning and picking up training kit and game uniforms.
Qualifications Required
A minimum Ontario Soccer National 'C' or equivalent
Canada Soccer National Youth License Preferred
Coaching experience at the appropriate youth age and gender
Strong teaching, leadership, organization and communication skills
Understanding of team dynamics and being a team player
Well-developed time and people management skills
Personally believes and commits to continual professional development.