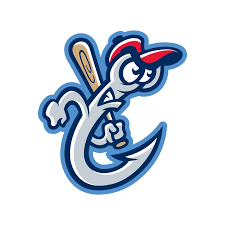 Location

Corpus Christi, TX, USA
Job Type
 Job Description
The job of a 50/50 Raffle Seller includes actively selling, handling and distributing 50/50 raffle tickets to guests at either a stationary kiosk, or as a roaming sales representative, during and prior to Hooks games. This position is a seasonal position that includes nights, weekends and Holidays during the Spring and Summer.
Essential Functions & Responsibilities:
Reasonable accommodations may be made to enable individuals with disabilities to perform the essential functions.
Actively engage fans to participate in the 50/50 raffle at mobile and/or stationary locations throughout the ballpark
Educate fans about the rules and process of the 50/50 Raffle program
Educating fans about our 50/50 Raffle charity partner
Effectively handle any issues that might arise from raffle ticket purchasers
Accurately handle cash transactions and distribution of raffle tickets
Collecting and reconciling a cash bank at the end of each game
Other duties as assigned
Qualifications Required
GED/ High School Diploma required
Ability to interact positively with a large fan base and actively engage all guests
Must have excellent cash handling and customer service skills
Must be comfortable with technology (i.e. handheld electronic devices)
Must be able to work irregular hours including days, nights, weekends, and holidays
Prior customer service or cash handling experience a plus
May be required to stand for long periods of time, walk long distances, and climb up/downstairs
May be required to stoop, kneel, crouch, or sit
Must be able lift and/or move up to 15 pounds