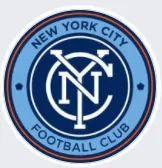 Job Description
The Business Development Associate is responsible for generating maximum revenue through the sales and retention of full season, partial season, and group ticket plans. This person will establish relationships with local companies, individuals and groups within the community and provide superior levels of service with prospective clients and developed accounts.
WHAT YOU'LL DO:
Generate new business revenue through full season, partial season, and group tickets.
Build relationships with current Members through phone calls, face-to-face meetings, events, and game day interactions.
Prospect and close new sales leads for the organization through an outbound sales effort including cold-calling, relationship selling and in-person presentations.
Make a required minimum of 50 outbound sales calls per day with the goal of maximizing all ticket revenue for New York City FC related events.
Establish presence at all New York City FC home games and local events for the purpose of developing new prospects, servicing existing customer base, and generating referrals.
Attend out of office meetings (corporate meetings, networking events, youth soccer meetings, etc…)
Develop and constantly grow a database comprised of major corporations, medium and smaller-sized businesses, and individual prospects through various professional prospecting and networking efforts throughout the community.
Build strong relationships with account base through proactive communication including seat visits, touch points, phone calls, emails and other communication channels.
Maintain a detailed customer database of all clients and prospects in the teams CRM. This includes, but is not limited to: call sheets, referral follow-up, existing client programs, new solicitation and other programs as developed.
Assist season ticket holders through the seat selections process and communicate how to properly manage their account through online options.
Provide a dedicated effort to renewal campaign.
Meet or exceed sales goals assigned by the Sr. Director, Ticket Sales and Service
Other duties as determined by the Sr. Director, Ticket Sales and Service or Director, Ticket Sales
Qualifications Required
Bachelor's degree in Business or related field.
Minimum of 6 months - 1 year sales experience.  Experience in the sports industry is a plus.
Track record of sales success
Soccer knowledge is preferred, but not required.
Aggressive, competitive and dedicated attitude, with excellent verbal and written communications skills.
Motivated self-starter with entrepreneurial drive.
Experience in the New York marketplace preferred.
Excellent time management, organization, and customer service skills.
High comfort level making cold calls.
Excellent knowledge of PC systems including Word, Excel and database-related platforms.
Creativity and excellent interpersonal skills required.
Working knowledge of generally accepted standards of customer service and problem resolution.
Ability to work flexible hours, including evenings, weekends, and holidays, as necessary.