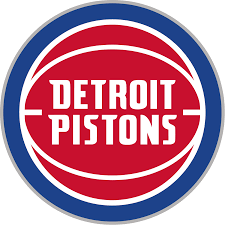 Location

Detroit, MI, USA
Job Type
 Job Description
"Here at the Detroit Pistons, we are focused on equality for all. We work collaboratively to foster a diverse and inclusive work environment that celebrates our differences while driving innovation and equity. Creating impactful experiences on and off the court is what we do - and ensuring that everyone has a voice is how we do it."
We are seeking a team member with a positive, upbeat attitude that can connect with a diverse population, and we are excited to meet you!
What you'll be doing:
Assist with and manage Detroit Pistons events at LCA
Assist with and manage events at the Pistons Performance Center
Assist operation leaders with special projects
Support PPC (Pistons Performance Center) Ownership projects-process submittals, coordinate access
Coordinate internal Event activity with Event Ops'
Assist in organizing and planning 23/24 Detroit Pistons and Cruise Season Food and Beverage initiatives
Participates in Safety Team Meetings and assist as needed
Qualifications Required
College students entering their junior or senior year, or recently graduated college within the last six months focusing on operations, sport management or a related field
Excellent relationship-building skills and enjoys working with others, but also maintains strong organizational skills with an attention to detail and a shown ability to balance multiple priorities, processes, and data
Impeccable communication skills, both written and verbal, with the ability to communicate effectively with all levels of the organization
Tact and grit in a fast-paced environment
Strong team building and collaboration skills
Ability to handle highly confidential information is required
Able to work a varying work schedule including nights, weekends, and holidays
Candidates must be able to receive directions and requests from multiple sources and effectively prioritize their work.
Ability to work long hours on event days and be able to lift 25-35 lbs.