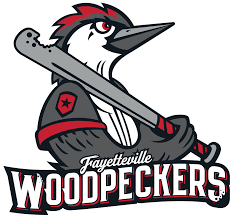 Job Description
The Fayetteville Woodpeckers are seeking part-time Ticket Sellers for the upcoming season.  This position will work with the Manager of Ticket Operations in the Box Office and be responsible for processing ticket sales and providing customer assistance. This position is located in Fayetteville, NC.
Essential Duties & Responsibilities:
Selling, refunding, upgrading and exchanging multiple types of tickets for the Fayetteville Woodpeckers and for other events held at the stadium.
Collecting, being accountable for and depositing all monies, funds and payments that have been received and/or generated.
Complete balanced daily sales reports.
Provide EXCELLENT customer service such as greeting, serving and thanking all of our loyal patrons.
Facilitate contact between the general public, group and season sales staff in all relevant matters.
Determine entitlement to and distribute all Will Call tickets, including Tickets.com, Group and Season sales, individual game and in-house sales, and all "drop-offs."
Perform other duties as assigned.
Qualifications Required
High School Diploma or equivalent
Experience working in retail environment and/or cash handling experience
Proficiency in Microsoft Office to include Word, Excel, and PowerPoint
Ability to handle multiple tasks simultaneously in fast-paced environment
Ability to safely walk, reach (including above your head), bend, climb, push, pull, twist, squat, and kneel as necessary to perform job duties; lift objects of various shapes, sizes and weights
Ability to stand, sit or walk for extended periods of time
Availability to work a flexible work schedule as needed, including planned and unplanned overtime, which may include weekends