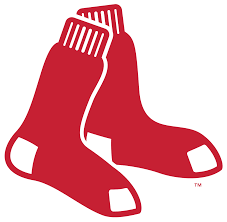 No Longer Accepting Applications
Location

Boston, MA, USA
Job Type
 Job Description
The Red Sox Foundation (RSF) Youth Baseball and Softball programs focus on providing access and high-quality experience to players and coaches throughout the year in our effort to grow the game. To aid in this effort, YBS Junior Coordinators are responsible for representing the Red Sox Foundation at RBI and Jr. RBI games while ensuring all standards and expectations of RBI programs are being met. YBS Junior Coordinators are also responsible in assisting at Play Ball events and serving as a positive brand ambassador as a Red Sox Foundation representative.

RESPONSIBILITIES: Included but not limited to...
Supervise RBI regular season and playoff games on a rotating basis while ensuring that RBI standards, rules, and code of ethics/conduct are being followed.
Submit game reports to RBI commissioner and Red Sox Foundation staff, inclusive of field conditions, game statistics, and incidents, among other pertinent data. Utilize mobile technology to proactively communicate any reports.
Travel to youth Play Ball events to assist with registration operations, lead baseball/softball skill-based stations as a clinician, capture content for social media, and complete other duties as needed.
Collaborate and maintain proactive communication with Red Sox Foundation staff, RBI commissioners, and RBI coaches to ensure all participants are properly registered and eligible to participate.
Assist with registration operations, set up / breakdown, and assessment of special event opportunities as needed (i.e. RBI champions celebration/banquet, coaches' training, league registration days, etc.)
Be a positive brand ambassador and represent the Red Sox Foundation in a professional manner.
Qualifications Required
Must be 18 years of age or older.
General knowledge of baseball/softball rules and/or coaching experience.
A minimum of 1-year relevant youth development experience is preferred.
Ability to clearly communicate instructions and information.
Ability to work flexible hours including nights, weekends, and holidays.
Access to a smartphone or camera during games for recording games.
Travel includes in and out of the state of Massachusetts.