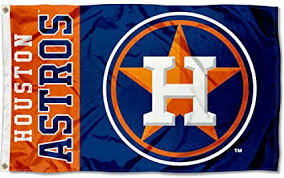 No Longer Accepting Applications
 Job Description
Under the direction of the Retail Sr. Operations Manager, oversees MLB Authentication program at Minute Maid Park in accordance with Company's customer service standards and applicable operational standards.  Manages, merchandises and assorts the Authentics location(s) within the ballpark and online.
Essential Functions & Responsibilities:
Reasonable accommodations may be made to enable individuals with disabilities to perform the essential functions.
Trains to, and maintains retail standards, policies and procedures.
Opens and closes Authentics retail location(s) as directed by management.
Supervises retail associates; completes store operational needs by assigning employees and following up on work results.
Monitors retail cashiers with the daily monetary procedures and operations.
Monitors store floor, assist with guests needs and requests both on the floor and at the cashier area
Regularly evaluates, creates, and maintains professional visual displays; provides direction to retail associates regarding store merchandising and displays.
Ensures integrity of physical inventory levels.
Maintains cleanliness and safety standards throughout the retail shops
Performs duties as assigned.
Qualifications Required
Minimum one year experience in a customer service and/or retail environment preferred
Minimum six months experience in the Astros Team Store preferred
Previous experience working with point of sale (POS) system required
High school Diploma or GED required
Ability to manage entry level retail associates.
Problem-solve different situations with internal and external customers.
Excellent guest service skills; ability to adhere to Company's customer service standards.
Ability to interact on a professional level with high profile clients.
Strong verbal and written communication skills – ability to communicate with staff and prepare written reports.
Strong time management and organizational skills; ability to direct the work activities of several associates simultaneously and plan ahead.
Ability to handle multiple tasks simultaneously in fast-paced environment.
Ability to work independently and as a team member.