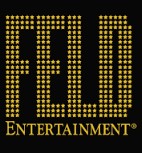 No Longer Accepting Applications
Location

Palmetto, FL, USA
Job Type
 Job Description
Assist managing the day-to-day operations and sales team while on traveling tour. Responsible for equipment maintenance, coordinating logistics, maintaining proper inventory and controls. Oversee the tour's inventory and distribution team members. Train and mentor other staff members. Ensure that all company policies and procedures including any health and safety mitigation procedures are always being followed.
*A resume is required to be considered for this position. 

Essential Job Functions
1. Responsible for all keeping all concessions, merchandise, and photo equipment in proper working order:
Ensure that all equipment is clean, working properly, displayed and store properly.
Verify that all music systems are working properly.
Maintain stand equipment inventory for all locations.
Repair and replace broken display equipment.
Maintain equipment carnet information as required for international travel.
Communicate any trailer repairs to Manager and show personnel.
2. Oversee tour's transportation needs to ensure that all equipment is accounted for and transported:
Responsible for coordination and communication related to transportation of inventory and equipment to ensure that it is properly moved as needed.
Ensure that all procedures and all safety protocols are followed during the load in and load out process in and around the trailers.
Coordinate the placement of the trailers, ice merchandisers, vehicles and any equipment needed as required by the venue staff.
Responsible for making sure the company vehicle is clean and properly maintained.
3. Oversees hotel accommodations, room assignments and policy enforcement for all staff:
Ensures compliance of all company standards, policies and procedures related to hotels.
Assigns rooms for staff, communicates with housing/hotel staff, and distributes keys.
Assists team members with issues related to company housing/hotel concerns, communicates concerns with Manager as needed and follows up as required.
4. Responsible for maintaining unit inventory, stock levels and that proper inventory documentation is completed:
Ensure that all procedures are followed, and all documentation is completed correcting when stock is issued to locations.
Verify that all stock handling policies and procedures are followed by staff.
Conduct inventory audits of locations to verify inventory levels as requested or required.
Reallocate stock as needed to reduce excess stock at locations.
5. Responsible for the purchasing and ordering of all local commodities needed for each venue:
Determine products and quantities required for upcoming venues based on inventory levels and forecasted attendance.
Verify invoices are correct, submit for payment, and provide payments when necessary
Place orders for products with the proper vendor or department.
Communicate any equipment and spare parts needs to Manger/Director and place orders if required
Qualifications Required
Associate Degree in Business or equivalent experience.
2+ years of retail/food management.
Valid Driver's license.
Valid Passport (must be able to travel domestically and internationally).
Familiarity with Microsoft Office software and a variety of computer programs.
Strong interpersonal and organizational skills.
Excellent written and oral communication skills.
Computer skills with working knowledge of Microsoft Office.
Multi-lingual a plus.
The ability to sit and stand for long periods of time, climb stairs, and lift 50lbs.
The ability to communicate on various organizational levels with strong interpersonal and organizational skills.
Ability to work under high pressure and quick deadlines.
Experience in food service (Food Handler or Food Manager Certification a plus)
The ability and willingness to travel domestically and internationally 90-100% of the time.