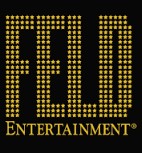 No Longer Accepting Applications
Location

Palmetto, FL, USA
Job Type
 Job Description
Please note that all Mitigation Guidelines for touring employees remain in effect as do any applicable venue, local, state, and/or international requirements, rules, regulations, and/or laws in territories outside of Florida.)
Responsible for ensuring that all touring unit's inventory is properly stored, transported, and distributed to sales personnel. Assist with the loading and unloading of equipment, inventory, and supplies.
*A resume is required to be considered for this position. 
Essential Job Functions
1. Maintain unit's inventory and distribution:
Keep all products neat and organized inside trailers and storage locations.
Assist with issuing merchandise to sales personnel.
Ensure that all inventory paperwork is completed and filed correctly.
Transport stock to various sales locations as needed.
Conduct trailer inventory on a bi-weekly basis and verify counts
Assist with counting/verify open box counts, and make sure boxes are labeled correctly.
2. Responsible for assisting in shipping and receiving of orders:
Assist in verifying that all inbound shipment quantities match to packing list.
Assist with all outbound shipments and verify quantities to packing list and bill of lading.
Ensure that any inventory overages/shortages of products are documented correctly.
3. Maintain stand inventory for each location during transportation to next venue:
Receive and Reissue weekly sales personnel stand inventory.
Ensure that inventory is labeled and documented according to stand assignment.
Securely store merchandise for transportation.
4. Responsible for inventory trailer organization and cleanliness:
Sweep floors, ensure that all areas are clean and free of debris.
Keep inventory neat and organized at all times.
Collect all cardboard/trash and ensure proper disposal according to venue's requirements.
5. Assist with load-in and load-out of equipment:
Make sure inventory and equipment is loaded/unloaded and secured properly.
Move equipment and inventory to/from concourse as required.
Qualifications Required
High School diploma or equivalent.
2 years Shipping & Receiving experience - Warehouse and/or Inventory management preferred.
Valid Driver's License.
Valid Passport (must be able to travel domestically and internationally).
Familiarity with Microsoft Office software and a variety of computer programs.
The ability to sit and stand for long periods of time, climb stairs, and lift 50lbs.
The ability to communicate on various organizational levels with strong interpersonal and organizational skills.
Strong oral and written communication skills.
The ability and willingness to travel domestically and internationally 90-100% of the time.