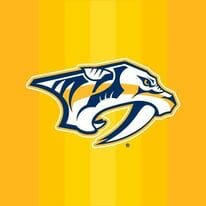 No Longer Accepting Applications
Location

Nashville, TN, USA
Job Type
 Job Description
The Motion Graphics Designer is responsible for supporting the design and development of creative content for in-game entertainment including live action opens, sponsored interactive pieces, and ice projection. This candidate will perform various roles during Nashville Predators home games, including serving as a game night graphics operator. Therefore, the ability to work nights, weekends, and holidays as dictated by the hockey schedule is essential.
Major Responsibilities/Activities:
Create original graphic content for Nashville Predators games and Bridgestone Arena events. Facilitate the design and creation of video/motion graphic elements and animations to be used for:
LED signage (inner bowl and exterior displays)
In-arena programming (center hung video boards)
Ice-Projection
Online digital content
Conceptualize, storyboard, design, animate, distribute, and manage content.
Shoot, edit and direct video elements when needed.
Work with Game Presentation Team to determine and facilitate graphic production for in-house video projects, ensuring brand consistency.
Encode, convert and edit videos, adding effects/elements to enhance motion graphics.
Stay informed on advancements in animation and software resources, as well as industry trends, pop culture, and fan tendencies with the goal of delivering cutting-edge in-game content.
Collaborate with Digital team on projects for appropriate platforms.
Perform other duties as assigned.
Qualifications Required
Walking, bending, carrying, lifting and handling heavy video equipment weighing 50 pounds required.
Occasional work at heights of up to 110 feet.
Ability to clearly communicate with clients and coworkers.
Ability to sit for extended periods of time.
Ability to stand in an upright position for continuous period of time.
Excellent speaking and listening skills, requiring the perception of speech.
Ability to work in a cold environment and around an ice surface.
Exposure to bright lights, loud noises, extreme temperatures and dust.
Visual acuity including but not limited to depth perception and color variation.