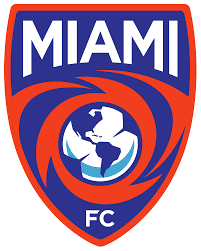 Location

Miami, FL, USA
Job Type
 Job Description
The Game Day Staff will assist in Miami FC's game day operations and ticketing. Game Day staff will be doing one of the following
Ticket Scanning:
Check tickets of patrons and ensure they are valid for the event.
Monitor the crowd and ensure that only authorized persons are allowed in designated areas.
Report any suspicious activities or behavior to the appropriate authorities.
Provide excellent customer service to patrons, including answering questions, addressing concerns, and resolving any issues related to ticketing.
Adhere to all policies and procedures related to ticketing, security, and safety.
Ticket Booth Operator
Sell tickets to patrons using the appropriate ticketing system.
Process payments and issue receipts to customers.
Provide accurate information about event schedules, seating arrangements, and other relevant details to customers.
Maintain an organized and clean ticket booth.
Qualifications Required
Greet customers as they enter the store and assist them with their purchases.
Answer customer inquiries and provide accurate information about products and services.
Process transactions, including cash, credit card, and other forms of payment.
Provide feedback to management about customer preferences and suggestions for improvement.
Kids Area Operator
Greet children and their parents as they enter the kids area.
Provide a safe and fun environment for children to play, including facilitating games and activities.
Monitor children to ensure their safety and prevent any accidents or injuries.