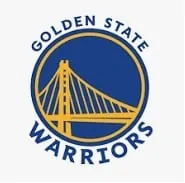 Location

Oakland, CA, USA
Job Type
 Job Description
The Golden State Warriors are looking for hardworking and reliable Floor Coaches to provide high quality instruction geared towards skill development in an engaging and positive environment. This position will assist members in the facility through basketball coaching and training, as well as front-line customer service responsibilities. The goal of this position is to coach and motivate members while also teaching skill development.
In this role, you will demonstrate our core values to our members – specifically that of connectivity. Coaches serve as role models and examples and are expected to build lasting and impactful relationships with guests through the positive and memorable experiences of being trained at our facility. In addition, you should strive to provide excellence in any coaching and training they do, and ultimately have the athlete's success in mind.
This is a part-time position based onsite in Oakland, CA.
Key Responsibilities
Assist members in skill development including but not limited to footwork and body control, ball handling, passing, rebounding, driving, finishing, screening, and shooting
Assist members in running the equipment in the facility, and providing guidance on the appropriate settings for their skill level
Assist in conducting member skill development classes
Answer routine phone calls about the facility such as inquiries about the types of services offered, scheduling requests, and general customer service issues
Assist clients wishing to schedule court reservations while they are in the facility
Perform point of sale transactions for memberships, apparel, training lessons, and all other items
Present and sell memberships/bundles through 'New Shooter' evaluations for potential new members - a comprehensive tour of our facilities and detailed description of our programs
Expand, enhance, and sustain relationships with client base
Assist Basketball Camps team with clinics as needed
Assist in overall cleanliness and maintenance of the facility
Other duties as assigned
Qualifications Required
Minimum 6 months of customer service experience
1 year coaching experience preferred
CPR/AED certification is highly recommended
Strong understanding and knowledge of the principles of basketball training and proper technique