Clubhouse Manager Intern
Winston-Salem Dash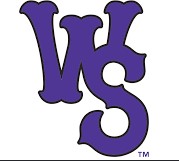 No Longer Accepting Applications
Location

Winston-Salem, NC, USA
Job Type
 Job Description
Will report directly to the Director of Stadium operations and Head Home and Visiting Clubhouse Managers
Assist with maintaining cleanliness and organization of Clubhouse and Umpire locker room, before, during and after games.
Assist with team uniform cleaning duties.
Assist with handling and maintaining of team equipment.
Organizing and getting equipment ready for batting practice and each game, which includes but is not limited to getting game bats ready, getting batting practice and game uniforms ready, and hanging in each locker.
Coordinate with trainers/strength & conditioning coach / team nutritionist on clubhouse meals, snacks, and additional food items while staying within the budget set by each team.
Oversee daily player and coach ticket pass lists for visiting team and coordinate information with box office personnel.
Assisting with team departure and arrival, including loading and unloading busses, preparing snacks, organizing lockers, laundering travel gear, etc.
Assisting umpires during their stay as needed, including snacks/meal prep, laundering of uniforms, cleaning the umpire locker room, etc.
Shopping for/purchasing/preparing food and drink for pre-game snacks and spread for team personnel, per PDL operating guidelines.
Preparing Dugout and Bullpen prior to team workouts and batting practice.
Other duties assigned by the home and visiting team, and/or Clubhouse Managers.
Qualifications Required
Self-motivated
Strong time management, multi-tasking and communication skills with the ability to meet deadlines and established goals.
Willingness to contribute to a team environment.
Ability to lift 50 lbs and stand for extended periods of time.