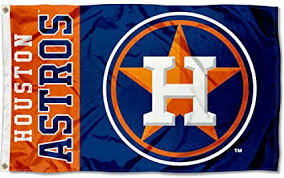 Location

Houston, TX, USA
Job Type
 Job Description
This position will be responsible for assisting the Security Director & Senior Manager in a variety of ways administratively to help ensure that the department is operating efficiently while providing exceptional internal and external customer service.
Essential Functions
Reasonable accommodations may be made to enable individuals with disabilities to perform the essential functions.
Assist with the planning and implementation of event logistics for Astros home games and special events held at Minute Maid Park.
Assist with and manage ID badge requests, activation of access cards, and BP passes.
Assist with maintaining payroll to ensure appropriate payments of security staff.
Collaborate with the Security Director and Senior Manager on developing various training programs and materials for internal and external stakeholders.
Assist with the background check system, Red Tail, to ensure proper reporting and guidelines are being followed.
Review data that is being collected from the Evolv Technology to improve security standards.
Work the assigned rotation to ensure proper coverage at events.
Assist with incident reports as they are reported or occur.
Report immediately all threats and incidents to the Security team.
Perform other duties as assigned.
Qualifications Required
High School Diploma and 1+ years of relevant experience, or equivalent work experience.
Excellent written and verbal communication skills.
High level of attention to detail.
Operating knowledge and experience with Microsoft Office software such as Word, Excel, PowerPoint, and Outlook.
Highly self-motivated and self-directed.
Ability to effectively prioritize and execute tasks in a high-pressure environment.
Ability to multi-task.
Ability to provide high quality customer service.
Ability to work with others while maintaining a positive and professional demeanor.
Ability to adapt to changes in the organization and external environment.
Excellent interpersonal skills, with the ability to interact effectively at various social levels and across diverse cultures.
Able to work flexible hours including evenings, weekends, holidays and extended hours.