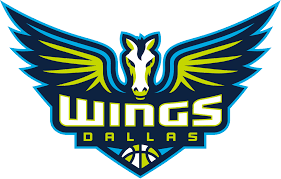 Job Description
The scope of this role is broad, consisting of transactional, reporting, and strategy for 2 sports entities and their respective foundations.  The primary responsibility of this position is to lead all marketing-related functions in the creation of comprehensive digital, social, promotional and branding campaigns designed to engage fans and drive sales across ticketing, premium and corporate partnerships. This position will lead the team's marketing, creative, digital/social and game entertainment initiatives. The selected candidate will report to the Dallas Wings Chief Operating Officer and will serve as an integral member of the executive leadership team.
Duties & Responsibilities:
Provide leadership and support to all departments to deliver value and integrate a consistent marketing message through all external forms of communication including paid media campaigns, team digital/social channels, e-mail communication, game entertainment, retail offerings and overall brand look/feel
Create and implement marketing campaigns to help drive demand for ticketing products including single game tickets, season tickets, groups and premium offerings
Oversee all interactive marketing including grassroots, website, direct marketing, social, database management, research and analytics; develop a comprehensive interactive marketing strategy to assist the organization's revenue generation efforts in ticket sales and corporate partnerships
Work closely with retail operations team to ensure offerings reflect brand guidelines and the latest trends
Assist the partnership team in identifying/creating assets that remain consistent with team brand and voice and effectively accomplish each respective partner's objectives
Manage the customer database including data acquisition strategy and implementation, data hygiene, segmentation and targeting
Ensure ROI and revenue tracking across all direct marketing channels
Work closely across all departments (i.e. community, communications/broadcast, ticket sales) to ensure marketing inatives incorporate all verticals of the business
Manage event-marketing efforts to maximize brand exposure and increased revenue including: ticket sales events, exhibition games, playoffs, community events, camps, etc.
Provide strategic oversight to the creative services team and guidance on prioritization of projects; develop a tracking mechanism to provide visibility to internal constituents
Work to incorporate league marketing/advertising initiatives and best practices on a local level to maximize attendance
Serve as day-to-day brand manager for the organization; provide stewardship of brand guidelines within marketing departments as well as counseling other departments on branding questions
Oversee organizational grassroots efforts from a brand and marketing perspective
Manage relationships with outside vendors related to marketing efforts (i.e. media buying agency)
Direct the team's game entertainment department to ensure the Wings are delivering a best-in-class game presentation that drives entertainment value for the organization's fans while successfully executing team and league partnership elements
Assist with broadcast initiatives in areas including, but not limited to, production, talent and distribution
Qualifications Required
Relevant Work Experience: 8+ years working in marketing/advertising field; professional sports industry experience strongly preferred
Basketball experience or knowledge preferred
Education: bachelor's degree in marketing or related field required; advanced education is preferred
This role is in the office M-F regular business hours and is not a remote role.
This role must be willing and able to work extended hours including nights, weekends, holidays, home games, and live events on a rotational basis as needed.  Extended hours may be done remotely.