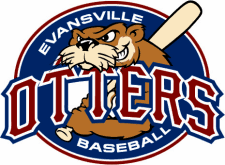 Location

Evansville, IN, USA
Job Type
 Job Description
The cashier is responsible for the transaction between the consumer and company. The cashier is expected to be able to provide exceptional customer service and promptness in the delivery of items ordered. Responsible for safekeeping a starting amount of money, operating a cash register and returning all of the money, including sales and start money to appropriate area, you will also accept credit cards and will need to keep track of signed receipts to back up your nightly sales, must feel comfortable handling cash, returning correct amount of change and counting, and counting inventory and accuracy is needed.
Essential Job Functions:
Count and ensure starting money are correct in the drawer and recorded before starting shift.
Receive and record orders into Square system as directed by customers.
Count and give correct change to customer based off order.
Retrieve and ensure quality and accuracy of food/beverage in timely manner once customer has ordered.
Stocking and keeping inventory full in front of stand and resupplying inventory when needed.
Ability to efficiently and effectively communicate with other co-workers and customers to achieve high quality customer service.
Clean register and cashier area at end of shift and fill drinks and chips for the next event.
Finalize transactions and check accuracy of money at end of night in the money room and coordinate with ladies upstairs that your drawer is accurate.
Provide highest quality customer service.
Qualifications Required
Ability to read and comprehend English language to fulfill orders by customers.
Ability to promptly receive and count money to give correct change to customers.
Ability to navigate Square system used to take orders.
Ability to do quick and efficient math.
Ability to work a flexible schedule including nights, weekends and long hours.