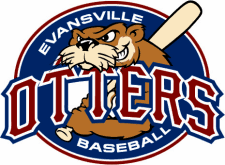 Location

Evansville, IN, USA
Job Type
 Job Description
Must be 21 and hold a current liquor license. We serve beer on draft and canned beer. No mixing skills needed. You will follow the policies of the Evansville Otters and your license. Ex: Do not overserve patrons and stop serving when it's the correct time to stop. You are also responsible for a money bag with a starting amount and returning the money at the conclusion of your shift. Inventory counting skills are needed.
Essential Job Functions:
Count and ensure starting money are correct in the drawer and recorded before starting shift.
Receive and record orders into Square system as directed by customers.
Count and give correct change to customer based off order.
Retrieve and ensure quality and accuracy of food/beverage in timely manner once customer has ordered.
Check identification of potential customer to make sure they are of the legal age and have a valid license.
Adhere to the laws and regulations put forth by the Indiana Alcohol and Tobacco Commission.
Clean area/stand before event starts and after events end.
Finalize transactions and check accuracy of money at end of night in the money room and coordinate with ladies upstairs that your drawer is accurate.
Provide highest quality customer service.
Qualifications Required
Ability to read and comprehend English language to fulfill orders by customers.
Ability to promptly receive and count money to give correct change to customers.
Ability to navigate Square system used to take orders.
Ability to do quick and efficient math.
Ability to work a flexible schedule including nights, weekends and long hours.
MUST have a valid liquor license applicable in the state of Indiana.