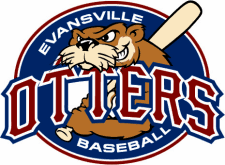 Location

Evansville, IN, USA
Job Type
 Job Description
Your face is the first one the attending fan will see and one of the first person(s) that fan will interact with. It's very important to have a cheerful and welcoming presence about yourself. Ticket sellers will handle a starting amount of money and will make transactions, including credit cards. Must be able to use math skills and be confident when handling money. Ticket takers will accept the ticket from each guest and interact in a very friendly manner. You are representing the organization, and we want to make great impressions.
Essential Job Functions:
Count and ensure starting money are correct in the drawer and recorded before starting shift.
Receive and record orders into Square system as directed by customers.
Count and give correct change to customer based off order.
Ability to efficiently and effectively communicate with other co-workers and customers to achieve high quality customer service.
Finalize transactions and check accuracy of money at end of night in the money room and coordinate with ladies upstairs that your drawer is accurate.
Provide highest quality customer service.
Take tickets and scan barcode.
Provide positive interaction with fans entering the ballpark.
Qualifications Required
Ability to read and comprehend English language to fulfill orders by customers.
Ability to promptly receive and count money to give correct change to customers.
Ability to navigate Square system used to take orders.
Ability to do quick and efficient math.
Ability to work a flexible schedule including nights, weekends and long hours.
Must have a positive attitude.