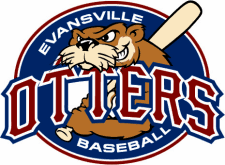 Location

Evansville, IN, USA
Job Type
 Job Description
The Cleaning/Operations position will oversee the cleanliness of historic Bosse Field. The position will go around the ballpark during events to clean up any trash that is out and throw away the trash and recyclables in the appropriate bin.
Essential Job Functions:
Walk outer concourse and pick up any loose trash items and throw them away.
Walk inner concourse and up and down stands to pick up loose items.
Separate trash and recyclables and place them in correct bin.
Sweep, clean, and restock bathrooms.
Ensure Bosse Field looks pristine and clean.
Qualifications Required
Ability to show up on time and prepared for each shift.
Ability to be self-directed while working in a team-oriented environment.
Ability to work a flexible schedule including nights, weekends, and long hours.