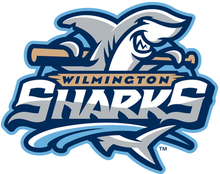 Location

Wilmington, NC, USA
Job Type
 Job Description
The Wilmington Sharks are looking for a Play by Play and Color Broadcast INTERN.
This is an Unpaid College Credit Internship and we will be filling a Play By Play Broadcaster and a color broadcaster/assistant. These positions will be working together and will switch roles throughout the season to give both interns maximum experience. If chosen, you will travel on the bus with the team and will broadcast both home and away games in the Coastal Plain League.
The General Manager of the Sharks is a former broadcaster with many years experience as a play by play announcer, so this is an opportunity to get trained by a pro.
Please have an aircheck ready when you apply for the position as we hope to have all decisions on interns made by April 10th. If you are chosen for an interview, the GM will have you submit your aircheck at that time.
Qualifications Required
Plus, you will spend your summer near the beach and will make many lifetime friends in the position!
Get your application to us ASAP for immediate consideration.