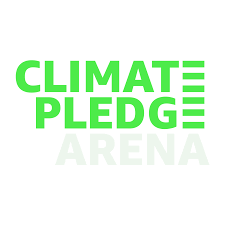 Location

Seattle, WA, USA
Job Type
 Job Description
The role of the Electrician is to safely and efficiently assist in the testing and check-out of new and existing equipment and systems; maintenance and repair of all electrical components, systems and structures as directed; and contribute efforts and ideas which will insure their proper operation, performance and reliability. This includes low voltage requirement within the facilities. Performs other duties as required or assigned.
Works in conjunction with the Director of Engineering to help implement an effective Preventive Maintenance program for all electrical components and systems.
Ensures that equipment is properly tagged and secured before maintenance or repair work is performed.
Manage / Diagnose / operate all lighting controls for entire building including exterior and parking garages.
Stays informed of the O&M requirements associated with equipment.
Should be able to read and understand mechanical, electrical, and architectural drawings, operations manuals, control schematics, etc.
Low voltage experience is a plus.
Support the successful completion of 50 NHL games, 20 WNBA games, 80 major music/entertainment events, and 25 private events each year.
Maintain, organize, and clean all building rooms, tools, and related equipment.
Install and tear down portable power systems and other event related power needs.
Qualifications Required
Company-paid medical, dental, and vision insurance, including premiums for eligible dependents enrolled in the plans
Company-paid life insurance and short- & long-term disability insurance
401k (pre-tax and Roth) with Company match up to 4%
Kraken ticket stipend and employee only pre-sale opportunities to non-Kraken events
Annual wellness stipend for mental & physical health
10 vacation days, 3 personal holidays, and accrued sick time
Minimum 11 paid holidays per year
Paid parental leave
Company-paid Orca, local transit card
Corporate office located at Climate Pledge Arena; complimentary garage parking offered
Employee meal perks
Company-paid employee assistance program and Headspace subscription
Company-wide recognition platform