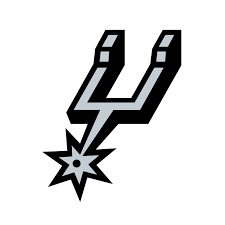 Location

Austin, TX, USA
Job Type
 Job Description
The Coordinator of Business & Team Operations will be a dynamic, professional, energetic, creative individual with a successful track record and background in business and team operations. The person will assist with the day-to-day business/basketball operations of the Austin Spurs franchise and basketball related finance operations for the San Antonio Spurs Basketball Department.
Does this sound like a fit? If so, we want to hear from you!
In every position, each employee is expected to: Demonstrate Alignment with SS&E's Core Values and Mission, Collaborate with Internal/External Family Members and Demonstrate Ongoing Development.
Responsibilities
Assist with Austin Spurs day-to-day business-related operations including general office management, procurement, utilities and other miscellaneous office related functions.
Assist with Austin Spurs team related operations with the HEB Center, Visiting Teams, Hotels, Travel Partner(s) & Per Diem while seeking efficiencies for cost savings opportunities within the department.
Assist with Austin Spurs and San Antonio Spurs Basketball Operations accounts receivable/payable process in collaboration with Finance Department (i.e. submitting invoices via Concur, tracking payments etc.)
Assist in developing/monitoring Austin Spurs Plan and San Antonio Spurs Basketball Operations Plan projections
Assist with San Antonio Spurs Basketball Operations rewards program for airlines, hotels and car rentals while insuring that all credit card statements and receipts are uploaded & tracked
Assist with organizing and tracking expenses for the Rock @ La Cantera
Other duties as assigned
Qualifications Required
Proficient in ticketing systems, CRM, Microsoft Office, Excel, Word, PowerPoint and other digital literacy required.
Strong written, verbal communication, presentation and problem-solving, teamwork proficiency and customer service skills required.
Able to work flexible hours including evenings, weekends and holidays.
Meticulous, professional and organized; ability to handle several projects at once while highly organized, results-driven individual willing to lead by example.
Documented Business Operations experience (minimum of 1-2 years) with a collegiate, minor league and/or professional sports team is preferred.
80% of job able to be performed remotely/20% of work needed to be performed onsite as needed or on a seasonal basis