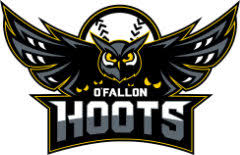 Location

O'Fallon, MO, USA
Job Type
 Job Description
The O'Fallon Hoots will play their third season in O'Fallon, Mo. in 2023 at CarShield Field. CarShield Field has served as the host site for our Prospect League O'Fallon Hoots team, our very own 6-team house league, the CarShield Collegiate League, and special events like the annual MLB Alumni Home Run Derby. We are looking for the next superstars in baseball analytics to join our team.
2023 Internship Roles
Scorekeeping - keeping with effective scorekeeping measures to chart in-game events for the O'Fallon Hoots and CarShield Collegiate League
Research - pursue open-ended projects to answer relevant hypothesis
Reporting - clearly and concisely communicating findings of research with players, coaches and fans
Duties and Responsibilities
 Collecting relevant data from each game
 Reporting on updated league statistical measures
 Initiating self-identified exploratory projects
 Performing quantitative analysis on collected data
 Designing metrics to measure individual and team performance
 Communicating findings and conclusions
Qualifications Required
Excellent organizational skills and proficient in data analysis.
Familiar with the game of baseball
Self-starter who is motivated to build new programs and exceed expectations.
Able to recognize tasks and complete them in a timely manner
Excellent communication skills both written and verbal, detail oriented, strong problem solving and decision-making abilities.
Night and weekend work required.