Assessor Club Development
Ontario Soccer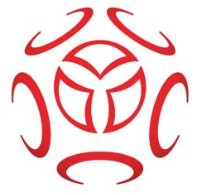 No Longer Accepting Applications
Location

Vaughan, ON, Canada
Job Type
 Job Description
Responsible for working with Ontario Soccer membership to assess all aspects of Club operations to determine successful Club license applications and, where needed, appropriate action plans.
Responsible for conducting virtual meetings with Club Leadership, review Club documentation and execute site visits for technical programs.
Meet, educate and objectively assess Clubs on the criteria associated with Canada Soccer's Club Licensing and Ontario Soccer's OPDL scorecards.
Provide leadership and direction relating to Club licensing criteria and requirements.
Work with technical and administrative leaders on developing high standards of administration, governance and technical to support implementation of Ontario Soccer philosophies.
Support the Manager, OPDL & Club Development on the development and coordination of Club Licensing Resource Development to facilitate implementation and stakeholder understanding.
Engage and support Executive and Technical Directors to enhance Club operations and programs.
Submit final assessments of Clubs to Ontario Soccer, as assigned, to determine Club standing.
Develop plans and monitor soccer implementation within Ontario's education system.
Secure and maintain confidential all documents received for the purposes of executing the role.
Support annual performance reviews of Clubs as required by Ontario Soccer.
Regular communication with assigned Clubs regarding timelines, tasks and related Ontario Soccer programs.
Qualifications Required
A comprehensive understanding of the issues facing sport in Ontario and how they impact on the game of soccer in the Province.
Minimum of five (5) years coaching within Children & Youth aged development programs
Experience in delivery of Coach Education and mentorship an asset.
Knowledge of holistic child & youth development.
Strong interpersonal skills with an ability to develop and maintain strong relationships.
Experience in change management and problem solving to build consensus.
Demonstrated track record of success in youth player development.
Demonstrable understanding of Ontario Soccer's policies and procedures as well as OPDL standards for both Grassroots and High performance programs.